The Ferrari team knows that winning the world championship this term has been made more difficult with the happenings at the Singapore Grand Prix.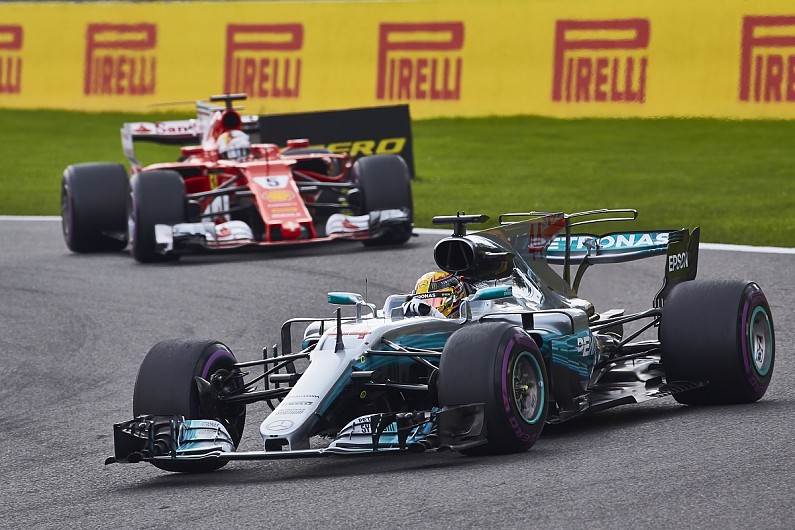 The team principal Maurizio Arrivabene admits this. He agrees it would be "more difficult" following the recent DNF.
Vettel was in pole position on Sunday and he was expected to take the lead at the end from Mercedes' Lewis Hamilton. But the first turn contact with Max Verstappen and Kimi Raikkonen ended all dreams at an instant.
Vettel left the accident scene before going metres later to pitch his SF70H into the wall. After his retirement, Hamilton went on to extend his lead to 28 points. There are widespread opinions that the championship race might end early even though others know that Hamilton can blow his lead.  
For now, Arrivabene says:
"That was very disappointing and it was definitely not the result we were expecting. But it doesn't mean that the battle is all over, just that it has become more difficult.
"We guarantee that we will be fighting right to the final corner of the very last grand prix of the year."
The principal obviously has to remain firm but the race would surely be Mercedes' to lose. Then there's Valterri Bottas who may very well be the underdog. The Mercedes star who just agreed contract extension has two wins this term and could be up to something just in case Hamilton blows his chances. Bottas is likely already plotting to overhaul Vettel for second place as soon as the Malaysian Grand Prix. Time would surely sort things out.